So it's been quite a while. When we left off the follicle scan was no good- showing 3 follies all about 7 (needing to be close to 20!) well that was CD17. On CD19 I was shocked when I got a very positive opk. CD20 the opk was also positive but not quite as dark as the day before.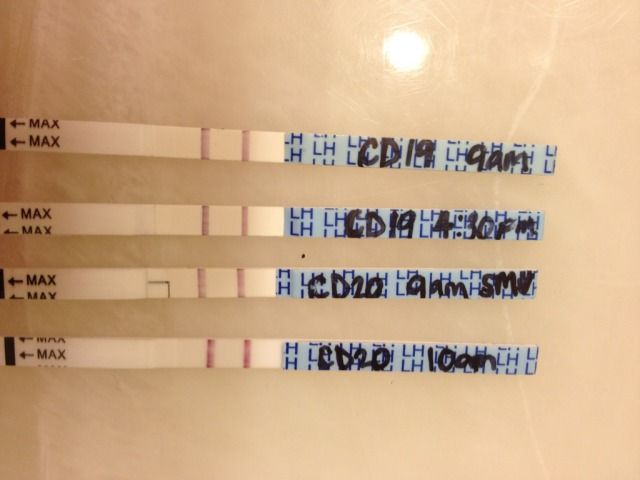 I continued to temp and fertilityfriend gave me crosshairs showing that I ovulated on CD19! I couldn't believe that I was in the two week wait! I started testing on 9dpo and it was negative as well as the day after.
On 11dpo I decided to take a firstresponse early result and there was a second line! Could not believe it. My guess is that there was either a follicle that wasn't seen on the ultrasound or that the measurements were just off. I could also see a VERY faint line on the wondfo and walmart cheapie but it was one of those that you would maybe think you're imagining.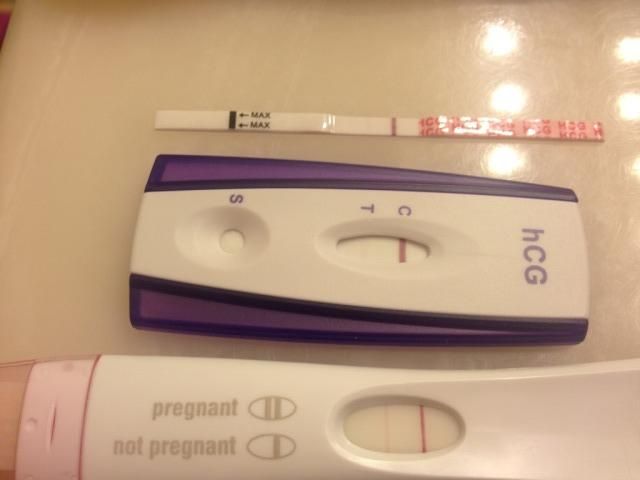 So I decided that since when I was pregnant with T I just called E and told him the news, that this time I would do something cute. We went shopping for a big brother shirt and then when E got home I was going to have T wear the shirt and go hand him the pregnancy test. E almost always texts when he's on his way home but this day he left work a little early AND didn't text so when he got home, T and I were napping. So boo for no surprise!
That was Thursday September 27th that I got the positive and I had my beta and progesterone checked on Monday. Beta was 158 and progesterone was low at 16.3 so of course I started worrying even more about miscarrying. We started the vaginal suppositories and I think I stay on them until second trimester.
This past Friday we had our first prenatal visit and all looks good! I haven't gotten my blood work results back yet but baby looked great with a strong heartbeat. Based on fertilityfriend I conceived on CD19 and that would give me an EDD of June 9th but with the positive opk on CD20 we figured maybe it was a little off and sure enough, baby was measuring 7 weeks and 4 days with an EDD of June 10th!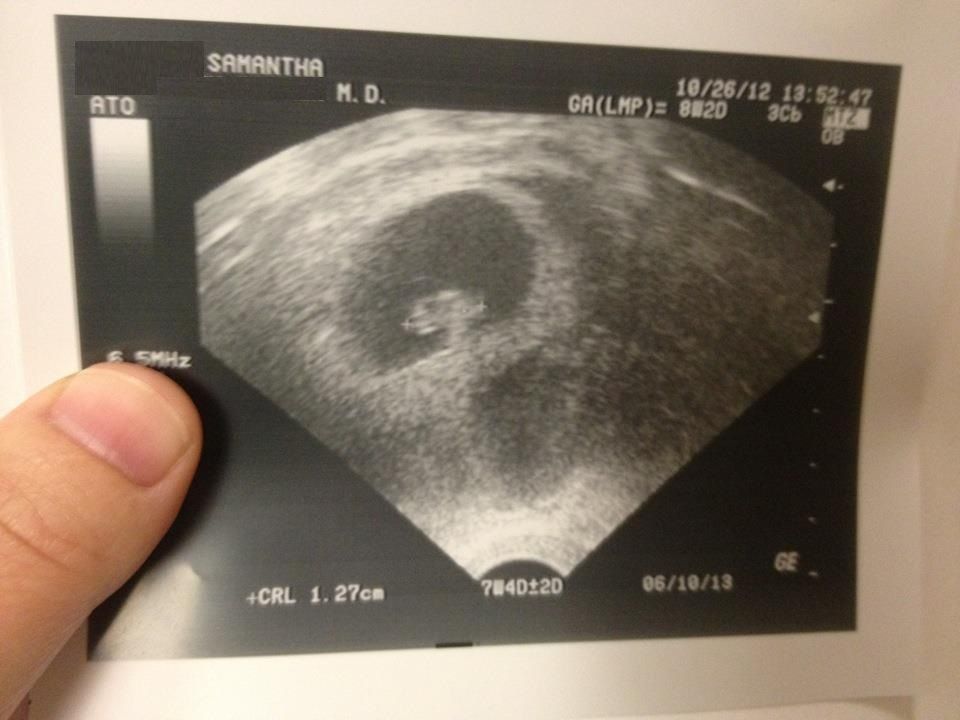 Our next scheduled appointment is on November 21st but since we want the NT Ultrasound I will be getting a call from the perinatalogist and that appointment will be scheduled between November 19th and December 9th.
So.... I think that brings us up to date! Truitt is busy as ever and I hope to post some updates about him soon! He is just so active that computer time for me is VERY rare!!!
Also, if you happen to know me outside of the blogging world, PLEASE do not mention the pregnancy. We will not be announcing on facebook or outside of close friends and family until we are further along. Thanks!!!