So this is what we've been up to since we got our new computer a month ago!!!
Handsome or what?! (I lost one of those sandals and it's driving me CRAZY because not only are they cute- they fit great and stayed on)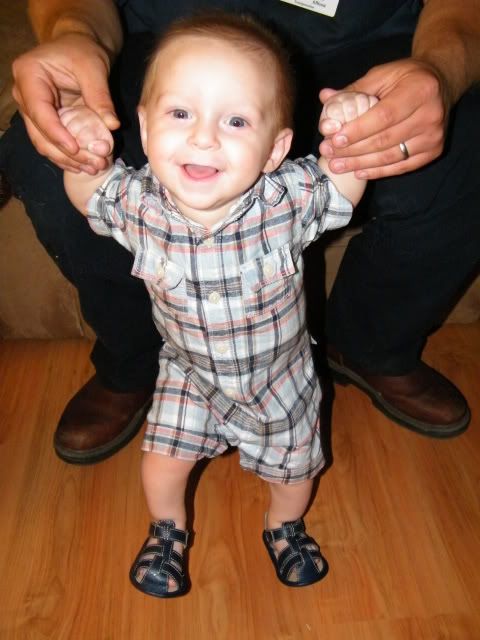 Someone likes dogfood- UGH!
Daddy tried to gel T's hair-didn't work so well!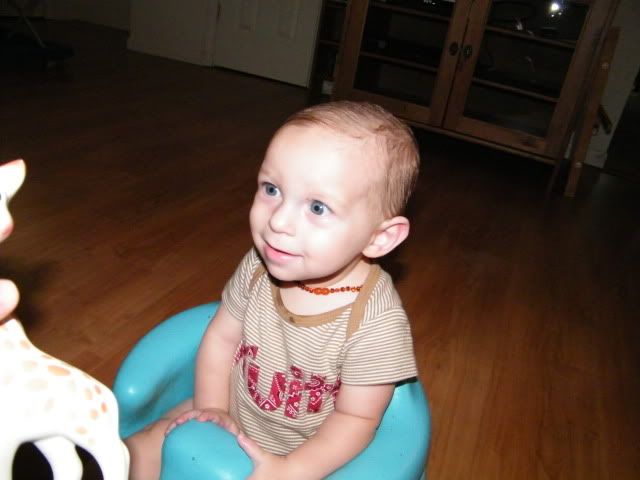 Sunday Paper Reading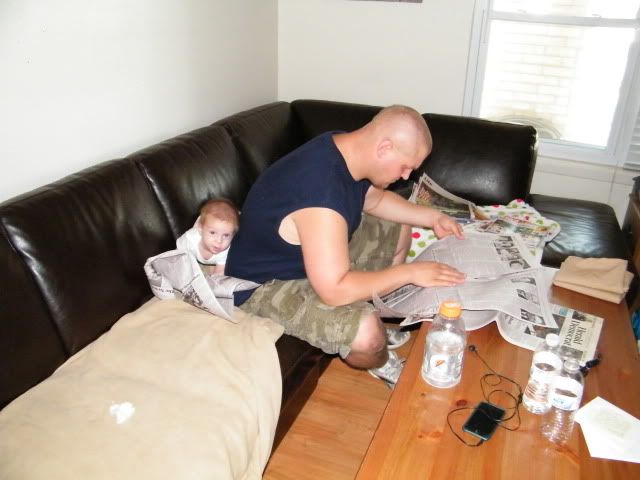 Look at that hair!!!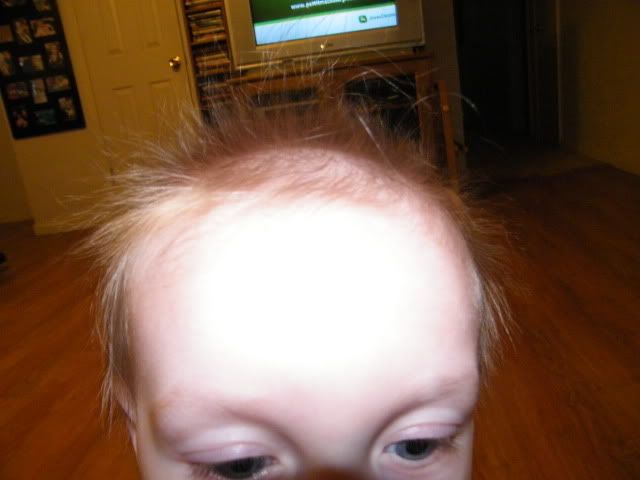 If he's not trying to get the dog food- he's after toilet paper!!!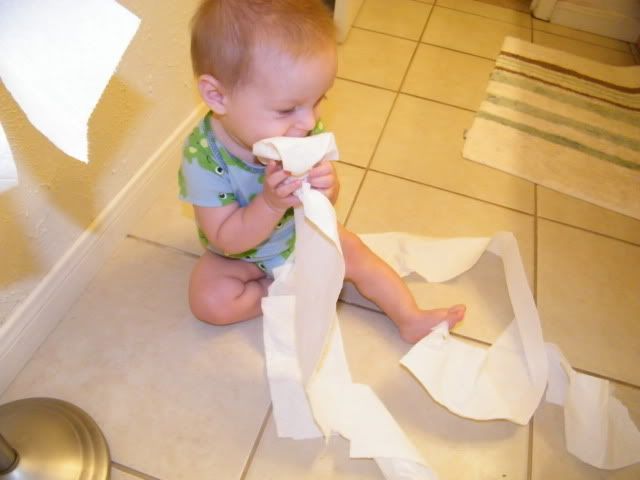 Trying out a walker at his Mema and Pop's house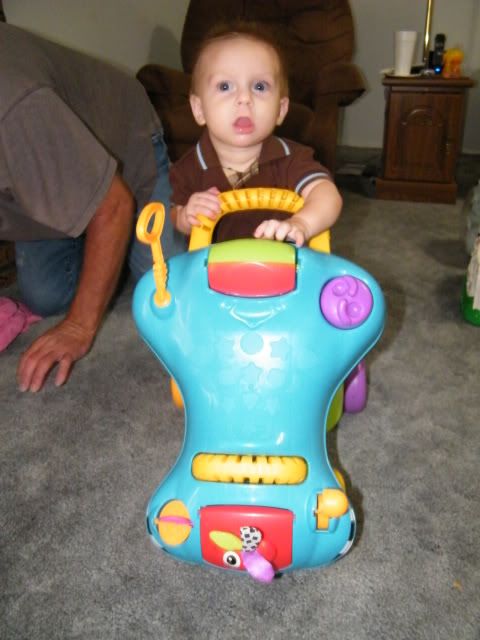 First time in the highchair!
Napping with his big sister Sophie <3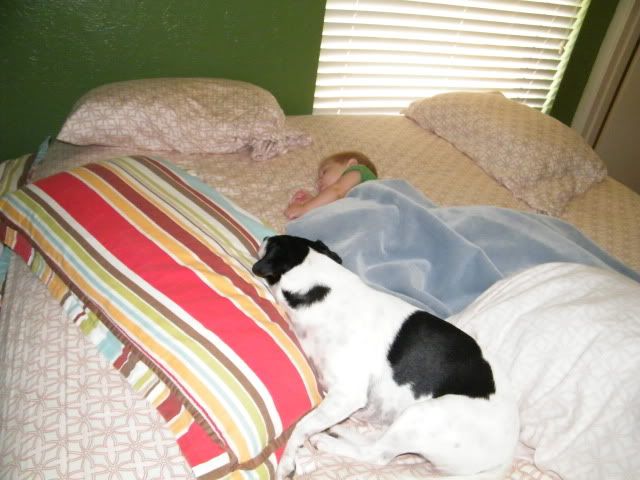 Mom and Dad FINALLY got his walker out of the package at home!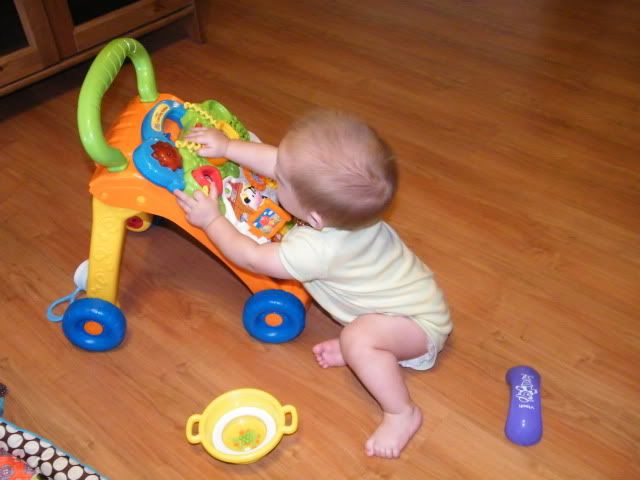 Four Generations!!!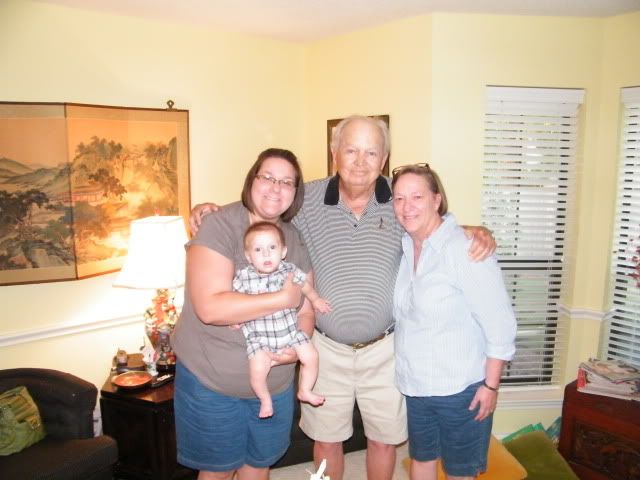 BLUEBERRY FACE!!!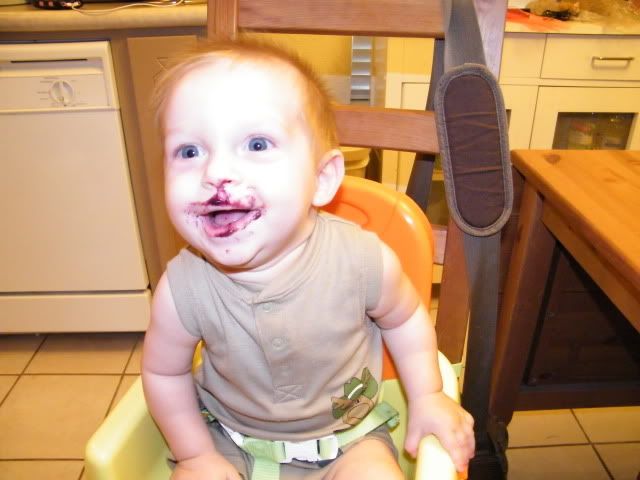 Suspenders and a bowtie?!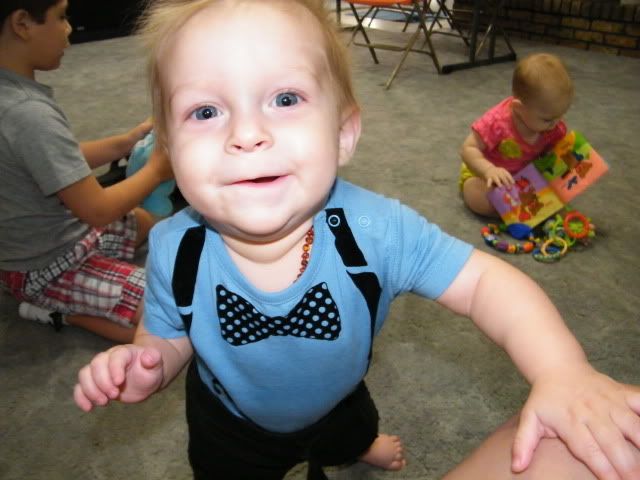 Trying out his first watercraft
Passed out in my lap after nursing at E's grandparent's 60th anniverary party