We left Saturday morning and left to head to my sister's. It was about 7.5 hours and we made 3 stops. Truitt did SO well! We nursed in the carseat (one great benefit is saggy F cups!)so much that I was leaky all trip for the first time in a few months. He only had a few minor meltdowns and it was when he needed to be changed and we weren't able to stop yet.
T checking out his new cousin C!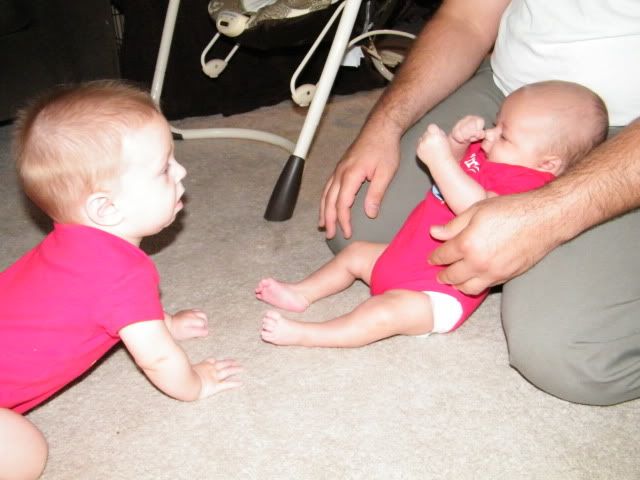 T loved to try to grab C's face
Truitt discovering J's classroom turtle (which was home for the summer)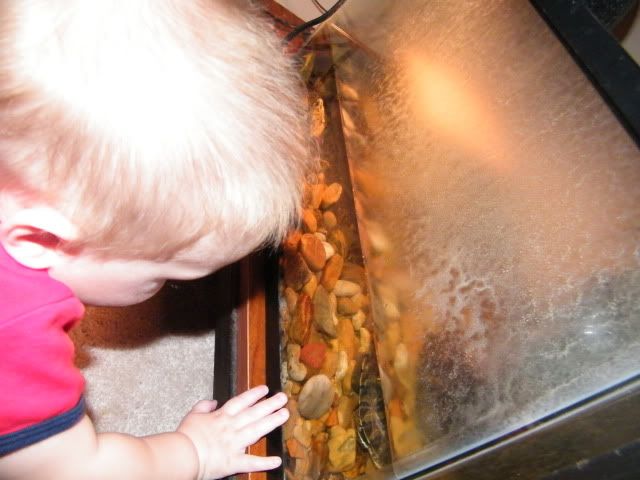 T also met a cat for the first time. Truitt wanted to play but the cat wasn't too fond of him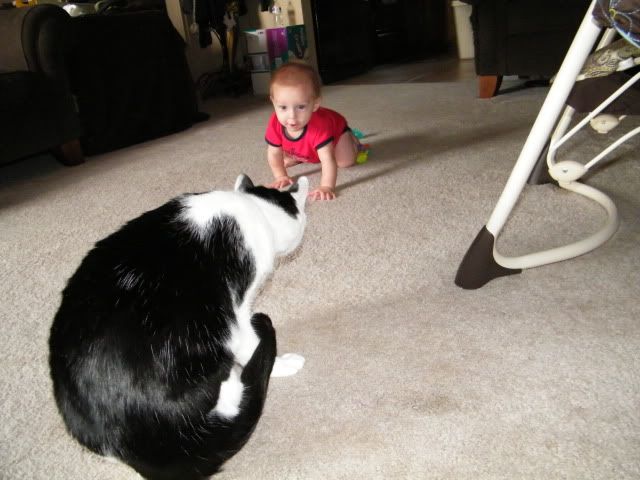 After months of trying to get Truitt to take a pacifier he decided to steal C's and use them as a chew toy! The funniest thing was he would try to pick it up from the floor with his mouth not using his hands!
Tuesday we left her place and headed to my Dad's which was about 4.5 hours away in Houston. Truitt slept almost 3 hours straight in the car!
Daddy and T after I got out of the shower... I guess traveling wore them out
Dad had to work so we took my younger sister and her friend to the beach. Galveston is a far cry from the beautiful beaches you think of when you hear ocean but it's the closest thing (still 7ish hours away from our house but only an hour and a half from Dad) we have!
Shopping at The Strand before we went to the beach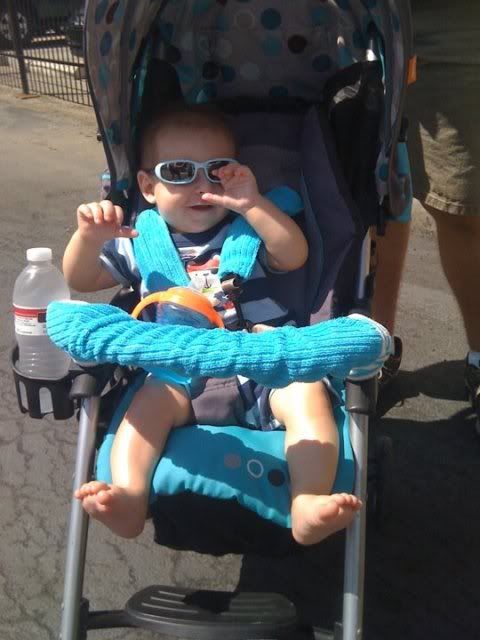 I couldn't get him to look at me!
BEACH BABY!!!
He really enjoyed it as long as the saltwater stayed out of his face- who can blame him?!
Playing under the umbrella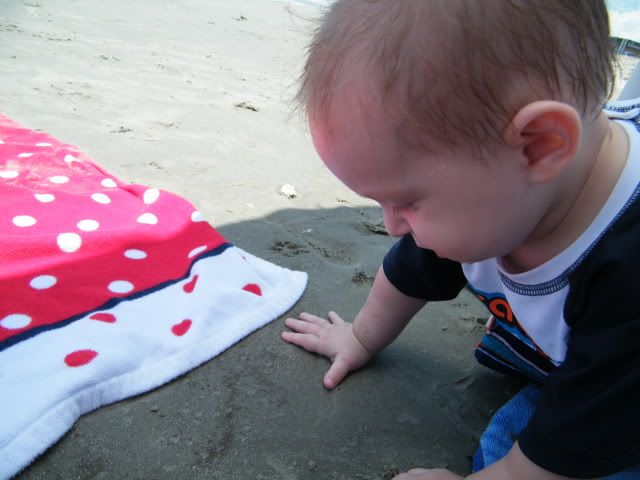 QUIT EATING THE SAND!!!!
<3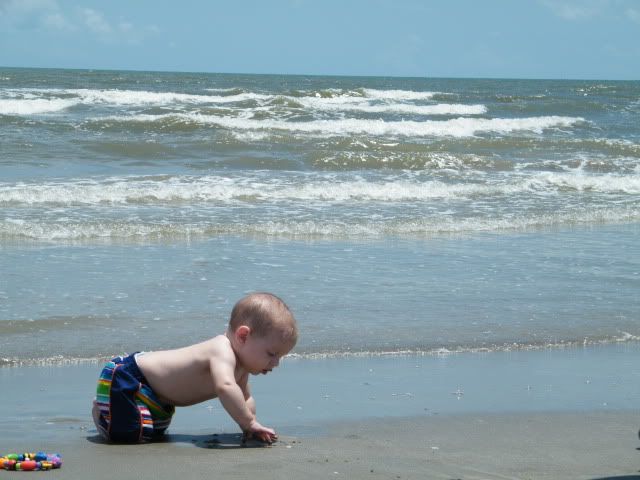 It was a great vacation but it was definitely nice to be home. My younger sister came home with us and flew home last night. Now it's time to work on sleeping!!!