Baltic Amber Teething Necklace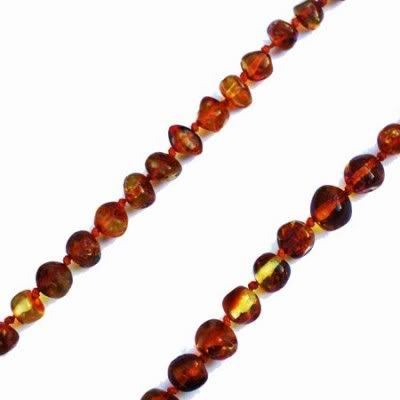 When I first heard of these I thought it was something that baby would put in his mouth and chomp down on until his teeth felt better... BOY WAS I WRONG! Baltic Amber (made from hardened tree sap) has anti-inflamatory and pain relief qualities; when being worn, your body heat warms up the amber which causes tiny amounts of the natural oils to be released onto your skin. It never FEELS oily though. I know a lot of people think this is just made up but Truitt is definitely a different baby when he isn't wearing it. We have it on him from when he wakes in the morning until he goes to sleep at night time (many people leave it on 24/7 though). Truitt got two teeth in this month and other than comfort nursing, more wakeful night and a lowgrade temp we didn't notice any extra irritability, excessive drooling or any normal teething side effects!
Vtech Sit to Stand Walker
We bought this for T for his 6 month birthday but didn't bring it out to play with until this month. So far so great. There are SO many activities (I still hear new songs coming out of it after a month's worth of play) and he really enjoys it. He is also getting VERY fast with the walker. He does much better on carpet with it because it goes a little fast on the hard floors but he's still able to control it!
Plum Organic Super Puffs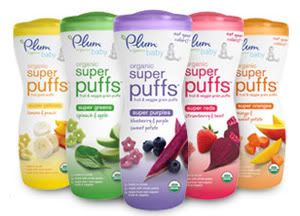 EVERY baby seems to love puffs. I hated all of the "stuff" in the walmart, target, gerber brands so we were going to skip over them... that's until we found Plum Organic's Puffs! They have 1/2 the junk that other brands do and they're categorized by color and each one is super yummy. We have NOT tried the super reds because I don't like how they have strawberry in them but every other flavor has been great. YUM!