As you recall, Truitt was born with a head full of dark brown hair! The entire time I was pregnant I figured he would come out bald or with red hair since E's so light headed and I have dark hair but he surprised us all with all of that dark hair!
Everyone told me he'd rub bald spots but since he was demanding to always be held he didn't get the typical spot where his head rubbed against the bed but even at a month old he still had a ton of hair and no bald spots!
At 2 months his hair started to thin a little but we always got comments on how much he had!
But he did start to lose it in the back some.
At 3 months it REALLY started falling out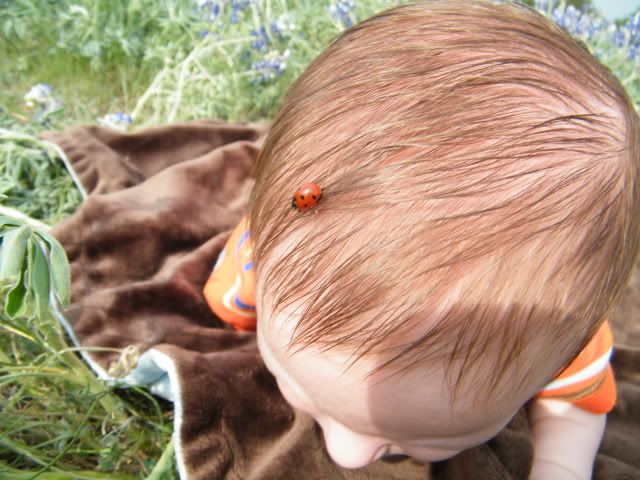 And by 4 months he had more bald spots than hairy spots
But in the past month or so he's gone basically bald! He has some crazy long hairs left and they're reddish!
All of the new growth is blonde!!!