I know I have been really slacking in the "real post" area- you know something other than pictures or videos BUT after E gets home from a long day of work he needs some down time (without T) and it's hard to find the time to sit at the computer when I have a very attention demanding little guy. I cannot believe there are babies that will entertain themselves on the floor/in a walker/playing in their entertainer. Even if Truitt is surrounded by toys we still have to be right there talking to him or he flips his lid!!! I promise I'll have a more in depth post soon- even if it's not until his 6 month (OMG MY BABY IS GOING TO BE 1/2 A YEAR OLD IN 2 WEEKS!) update! I've been trying to do this post for a week but as soon as I get going something else comes up. I promise I'm still reading your blogs even if I'm not commenting!!!
Here's what we have been up to!
Trying rice cereal again... this time he just wanted to chew the spoon
"I enjoy Boobies"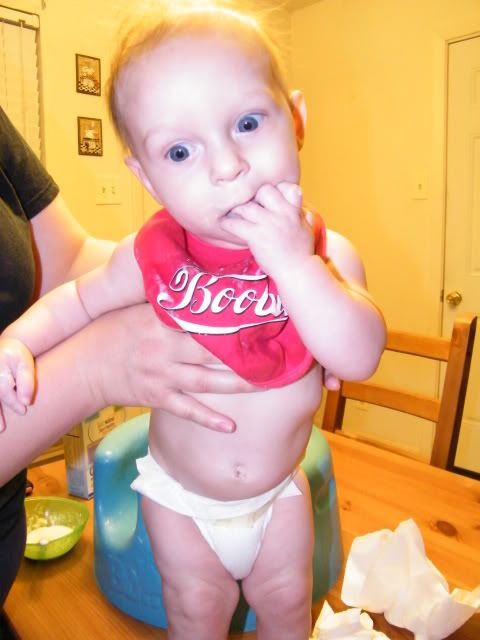 Sporting the cute cloth!
We love babywearing! Homemade strechy wrap
Water baby LOVES the water! (The hot tub is getting warm even without the heat on because it's so hot but we're putting up a pool today!!)
Boogies even has a cloth swim diaper!
At a family reunion. Mommy and T mess up the picture...hahahah :)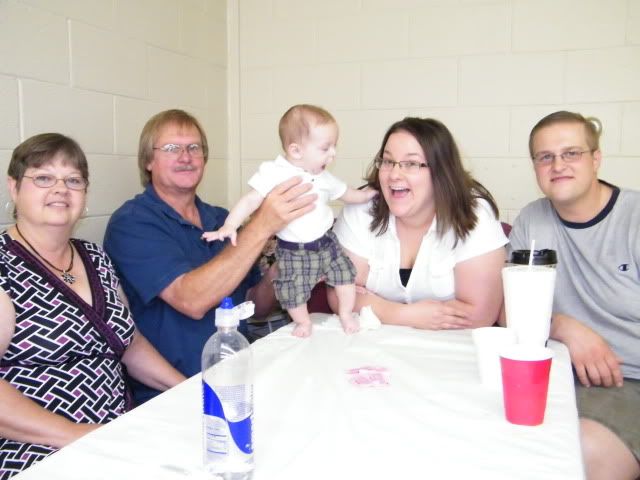 Someone hates the carseat
Our cowboy at the FFA banquet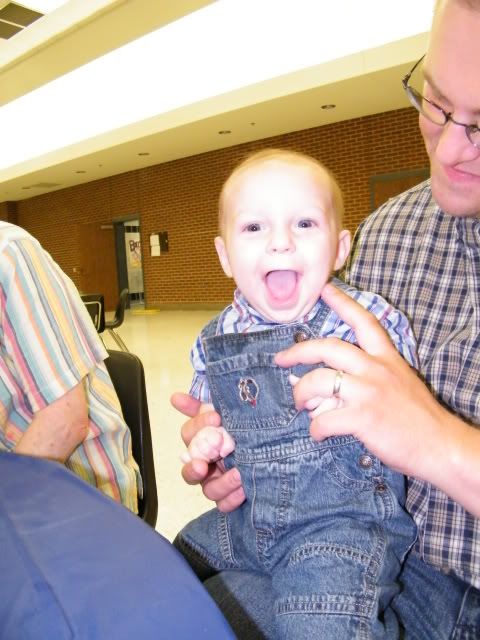 Daddy installed the swing. Truitt enjoys anything outside!
Tasting daddy's watermelon. YUM!
Adorable? Yes!
Brushing his "teeth" (we are still toothless! Mommy loves the gummy smile!)
Goodness, he's a cute kid!
Silly boy!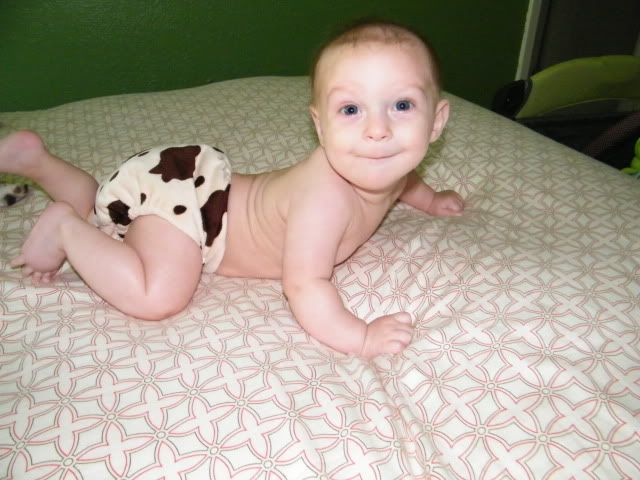 Some of the hairs are SO long!
Always on the go now