This video makes me laugh every time I watch it. Truitt does NOT like applesauce. I 'm pretty sure it's the texture becuase he loved the raw apple but this is what happened when he tasted the applesauce...
Anyway, despite the epic fail of him liking it- I LOVED making it! I made 20oz for less than $3.
I bought 6 Red Delicious (because they were the cheapest) apples and then washed, peeled and cubed them.
We have a rice cooker/steamer that we NEVER use so I pulled it out and filled it with 6 cups of water and placed the apple cubes in and then they steamed for about 30 minutes. (Also, I couldn't find a steamer basket at walmart!?)
Once they were tender I transfered them to the blender and added about 1/2cup of the steaming liquid (which was pink!) and blended until I got the right consistency. I debated if I should use breastmilk but I read that while steaming is the cooking method that retains the most nutrients, if you use the steamed liquid to thin the food you're adding what was lost back in.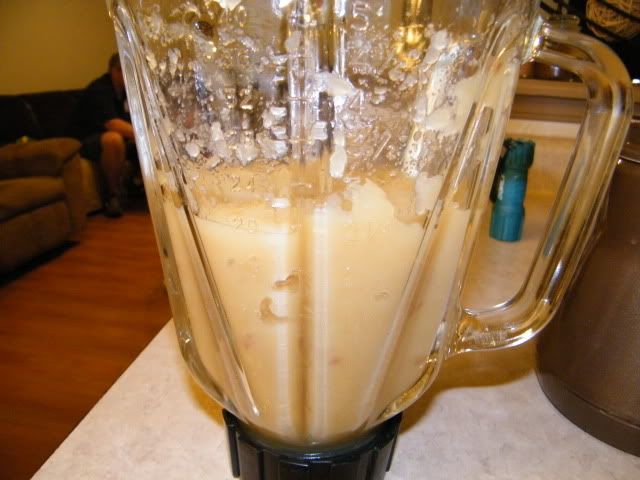 I then spooned the applesauce into an icecube tray after it had cooled about 15 minutes in the blender. I went to walk it to the fridge (3 ft away) AND DROPPED IT ON THE FLOOR! Luckily it landed right side up so while applesauce flew everywhere I didn't waste too much. After it was in the fridge a few hours I transferred to the freezer over night.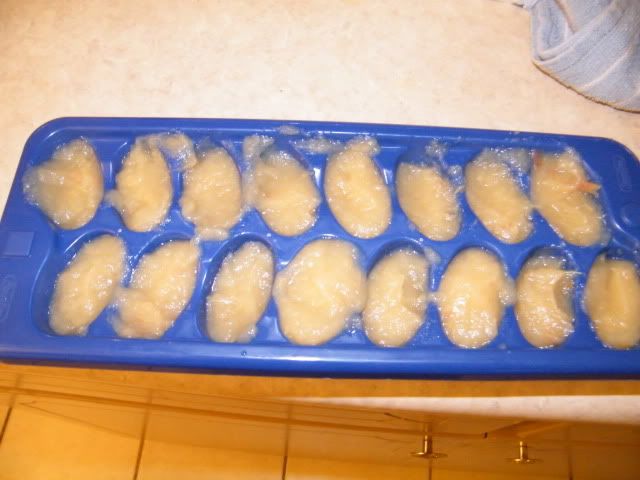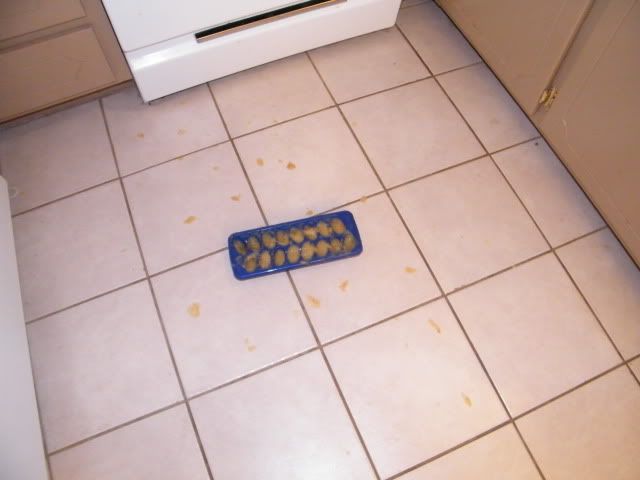 After it was frozen, I popped the apple cubes out and placed them in a freezer bag labeled and dated. They are approximately 1oz servings and will keep for a month. So whenever we want to try applesauce again I just grab one or two cubes out of the freezer, thaw and eat! Yaaaay!
This was SUPER easy and it is so nice knowing exactly what T is eating!