Catbird Baby Pikkolo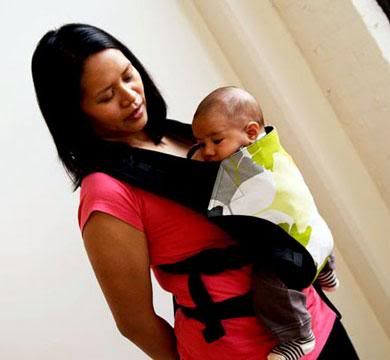 We LOVE babywearing! I had our "crotch dangler" but as Truitt has gotten bigger it was no longer comfortable for either of us. After trying out the Ergo, Boba, and a MeiTai (also by Catbird Baby) I decided on the Pikkolo. You can carry (up to 35lbs) on your back, hip or chest and the buckles allow the carrier to come on and off quickly. We LOVE it!!!!
Homemade stretchy wrap
My duedate buddy made me this. It's 50/50 cotton poly blend and it's supportive while still cool and breathable! This is FANTASTIC for when we're shopping and going in and out of the car. I'm able to wrap it once and then take him in and out while not having to take the carrier off. Truitt doesn't seem to have a preference and I love both carriers for different reasons!
BabyTrend Walker
Truitt has two! One for his Memaw and Pops house and one for our house. He prefers theirs because it has two awesome giraffes he can chew on and the one at our house was a hand-me-down and doesn't have any cool toys on it. At first he was only able to go backwards but now he can go forwards and he goes FAST! He loves his new found independence!!!
VTech Spin and Learn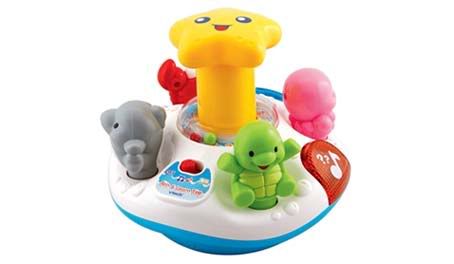 E told me that Truitt said he wanted this toy... so we got it and E was right! T loooves it. We have the song memorized and it gets slightly annoying but T loves it and makes the animals move and make their noises. We also had $10 off so it was super cheap! He's gotten to wear it will also stop a fit as soon as he hears "Take a spin around the sea, make new friends feel the breeze...."
Little Tikes 2-in-1 Snug and Secure Swing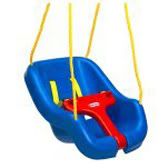 Truitt LOVES being outside and he enjoys his swing so much! This is the longest he will sit and stay happy in anything!