We love bathtime!!!
Crazy hair (what's left of it!)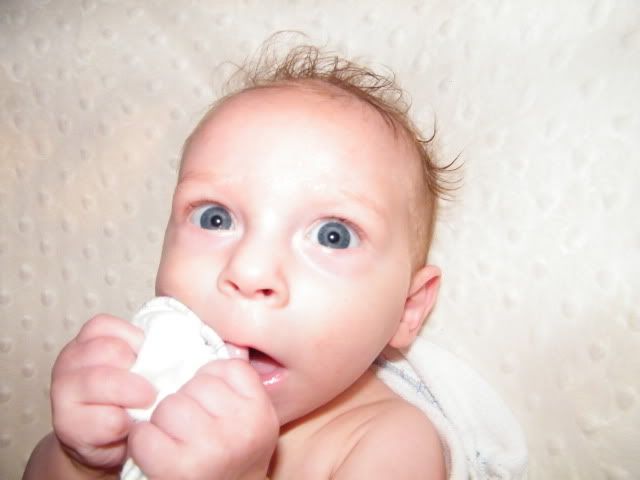 Adorable? I think so!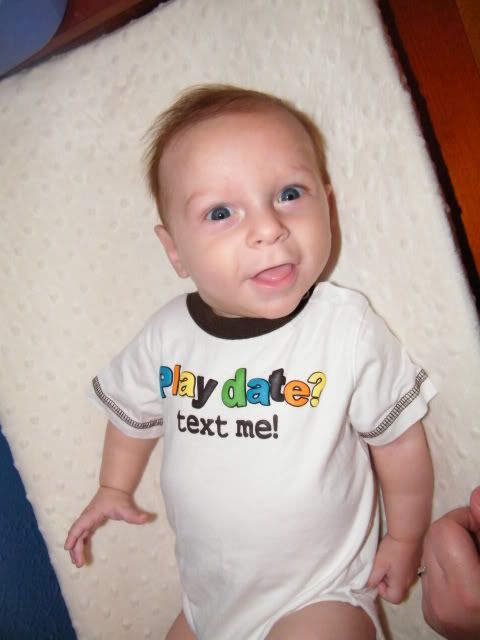 Our new cloth diaper! (thirsties duo) It's a bit big but we already love it!
T and his due date buddy (although she came on the 25th) His tounge is sticking out most of the time now!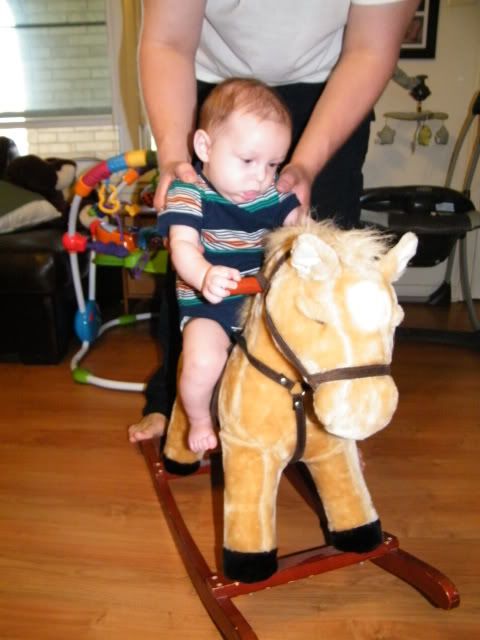 Cookout with friends
Truitt and L- she's exactly one week older than him!
What is it with babies and "Deer in Headlights"?!
The only time he's shown interest in a paci even though we've tried that brand before!
T thinks this is SO funny! He normally grabs and pulls on Daddy's ears or hair and belly laughs :)