I wanted to upload these last night but we had bad storms that knocked out the electricty so here they are!
The Easter Bunny came!!! This is the chair we put him in at Cabela's and it was too precious not to get. The eggs were empty since he's not ready for candy (or even mashed peas!) but what kind of Easter basket doesn't have eggs?! He also got some books, bubbles, a school bus (since daddy works on them!), and a stuffed froggie!
Daddy reading one of his new books.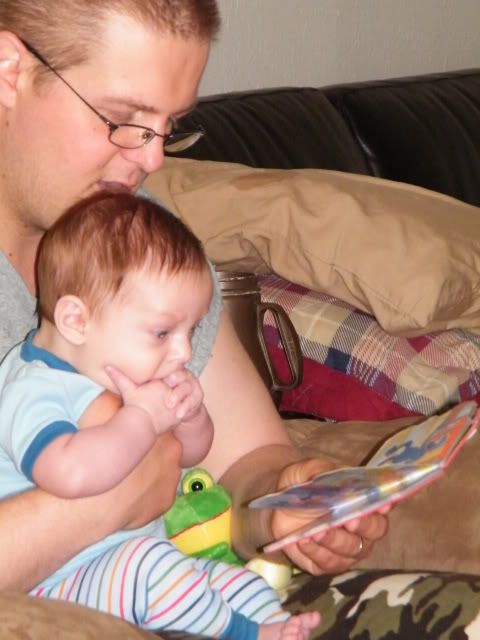 He was too interested in his feet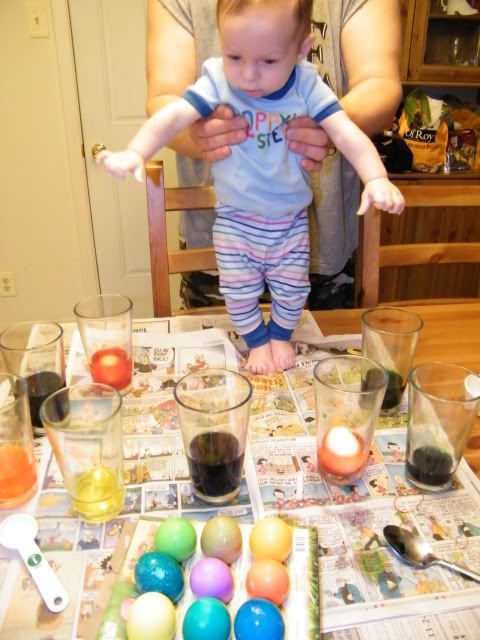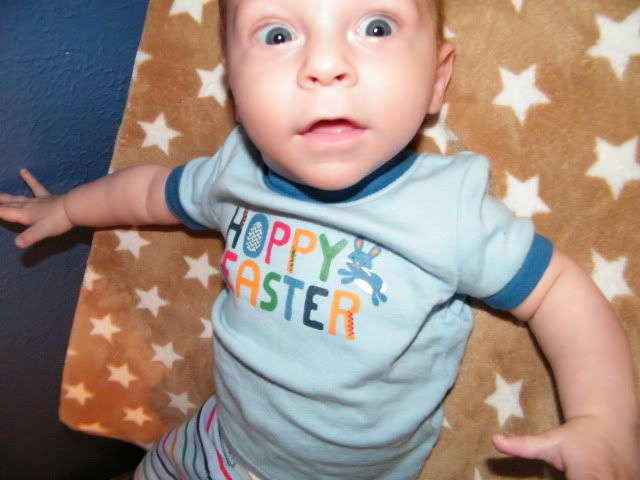 We then stopped by Truitt's Nana's to wish her happy birthday and he got another basket!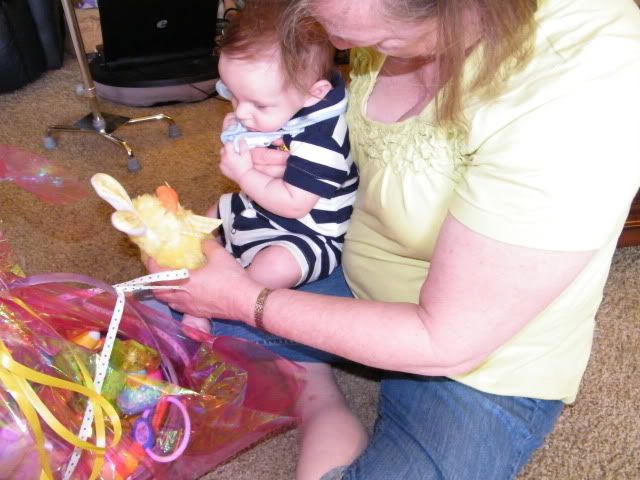 And finally we went to E's parents' home for an Easter Egg hunt!!!