Shampoo Rinse Cup
coolest.thing.ever. Truitt LOVES bath time but hated getting his hair rinsed because no matter how careful I was I kept getting water in his eyes. We use no tear shampoo but he didn't appreciate the water running down his face. I saw this at BRU (pretty sure walmart and target carry it to) and decided it was worth a try. I LOVE IT! The cup is rounded so it's easy to hold on to and then the front of the cup has the flexible part that seals against his head-even if he's squirming- so that you're able to pour the water on his hair and his forehead and face stay dry!
Baby Einstein Musical Motion Stationary Jumper & Entertainer
We love it! We have to put a blanket in the seat with him and then a box, blanket or pillow under his feet. The colors, toys and music keep him entertained longer than any other toy we've tried (only 10 minutes or so but that's long enough to load the dishwasher...) and I really think it's improving his motor skills. He now grabs the toys (trys to pull the hanging ones into his mouth) and smiles at himself in the mirror.
Carseat strap covers
He has always hated the carseat but now he tries to sit up while in it and the straps were leaving red marks on his neck. They aren't too tight but still the pressure of him pulling against them wasn't working out so I got these. They are reversible and have this side for warm weather or you can put them inside out and they have a warm wooly feel.
Old Navy Perfect Fit Tanks (with stretch)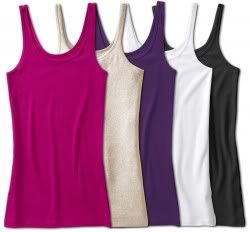 I wear one under any shirt. I have gotten more comfortable with nursing in public and even if I'm using a cover it's very possible for things to show. With the tank on under my shirt, my back and belly (and other boob) are still covered. I pull the top shirt up and then my boob out of the top of the tank and it works great!
HANDS AND FEET!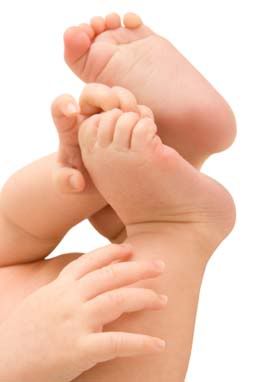 I know, this isn't something you can buy but they are seriously T's favorite toys! Easy enough, right?