Nighttime Baby Bath
I'm not sure if it's the bath or the wonderful smelling bubblebath and lotion but I love bath nights (normally every other day) because not only do they seem to calm baby boy, he smells SO good afterwards!
Little Noses Saline and Hospital Bulb Syringe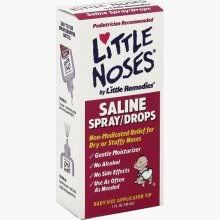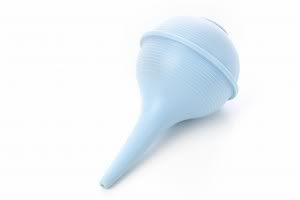 We have been dealing with nasal congestion for a month now! Nearly every morning he wakes up so congested he has a hard time nursing so when I lay him down for his diaper change I put some saline in his nose (which he hates), change his diaper, and then suck it out with the booger sucker (which he REALLY hates) but then he breathes great the rest of the day!
Bumbo!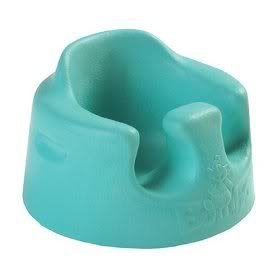 Truitt LOVES to sit and stand and recently has started loving his Bumbo. We still are RIGHT next to him when he's in it but I think he enjoys the independence ;)
White Noise App for iPhone
This has been AMAZING. It's actually a free app but it is priceless for us! I downloaded it in the middle of a restless night but have used it many times since then. Truitt hates his carseat and if we put the phone in the seat with him he calms. We have also started co-sleeping in bed (we start out in there at least) and it seems to really soothe him and keep him snoozing for about two and a half hours.