***Truitt had his first real laugh on the 8th! He was in the tub and I went to wash his face with a sudsy washcloth and he had a belly chuckle! E and I both heard it together and it was perfect! On the 11th (during the pictures) he found his toes! We also officially switched to size 2 diapers this week. We probably had another week or so left in the 1-2s but we ran out so we moved a size up!***
Daddy trying to make Truitt Walk
Cool dude!
He WAS sucking on his thumb until I went to take the picture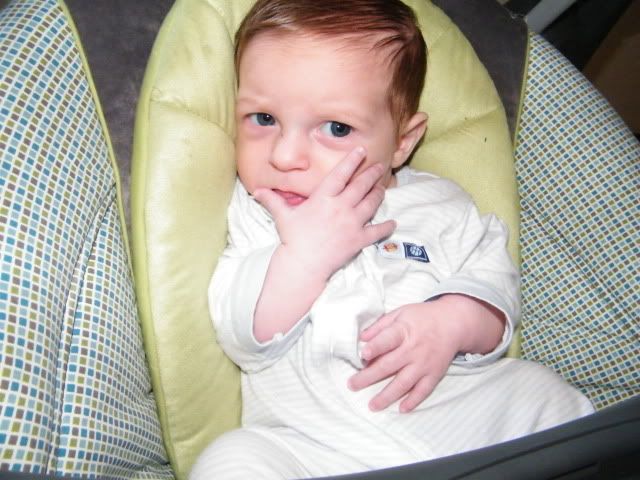 Sleepy Tummy Time baby boy
First ever softball game (watching his cousin win!) although he was mid-fuss
BUMBO!
Momma and baby!
Our attempt at a family picture! Hah, it's REALLY hard to get a baby to look at a camera when no one is behind it!
Gymboree!!!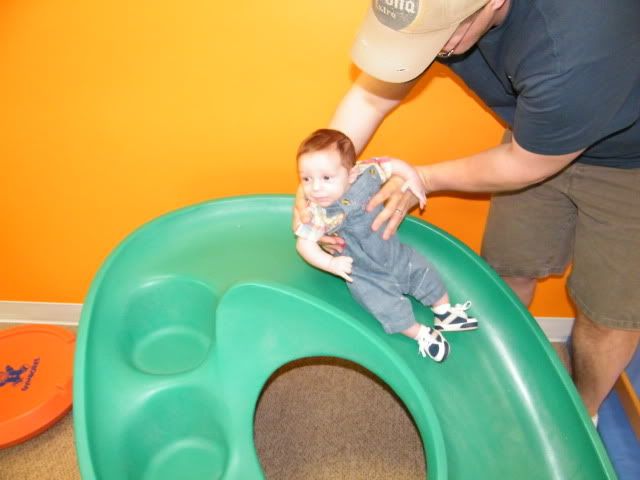 First time nursing in public around a lot of people (I nursed him at the photo place) AND my cover was in the wash so a blanket had to work
My handsome boys!!!