Exhausted after his shots.
Poor little legs!
Our sick little boy taking a bath with Johnson's Soothing Vapors bubble bath. Doesn't he look so sad?! **THANK GOD HE'S ALL BETTER NOW!**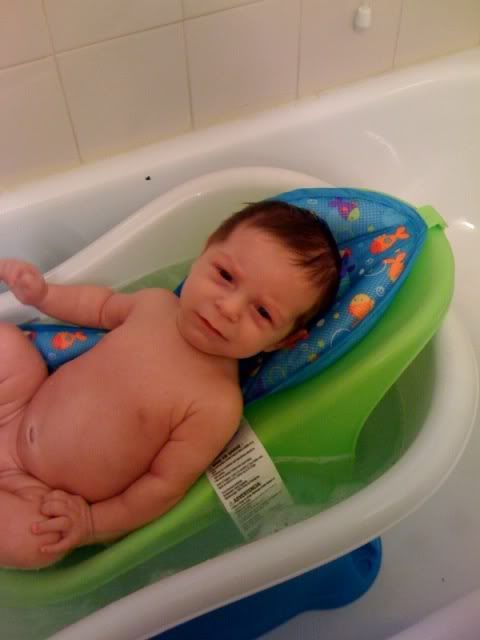 Our first cloth diapers! I only went through one change because I got the bigger throwaway inserts and they don't fit well. I'm trying the cloth inserts tomorrow!
Passed out on Dad... don't you wish you could sleep that well???
Four Generations