This month we're still relying on most of what I talked about
last month
but we have a few new to add!
Infantio EuroRider
Truitt is still wanting to be held all.the.time and this allows me to have my arms back. E walked around with him in it for TWO HOURS at a trade days last week and T looooved it! I'm going to also look for a woven wrap to try and I'm looking for a Baby Bjorn at a good price. For now, this is fantastic!
Graco Silhouette Laguna Bay Swing
T doesn't like this as much as I would like him to but if he's already really sleepy I can put him in it on the 2nd to fastest swing setting and turn the nature sounds up loud and he will sometimes fall asleep for a 15-45 minutes. Also, if I can get him out of his carseat without waking, he stays asleep in the swing for a little bit.
Motherhood Maternity Sports Clip Down Bra
This is the one wirefree bra that I have EVER had that is supportive. I have two and wear them almost exclusively. I have an underwire nursing bra but it doesn't work nearly as well as this. This one is so comfortable and easily folds down when I need to nurse and most importantly supports the size F girls :)
Lansinoh Disposable Nursing Pads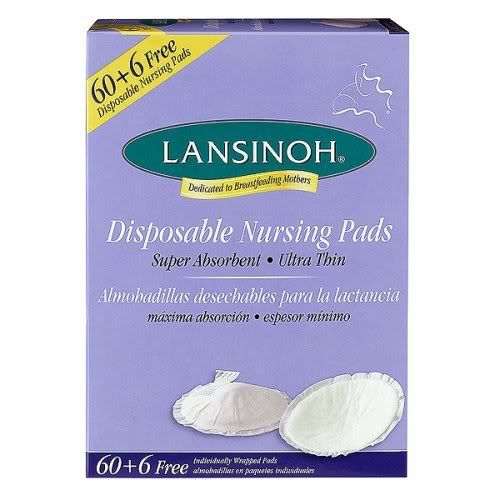 I am thankfully not a very leaky person BUT when I start to nurse I do leak on the other side. I also leak during the night but these are SO absorbant. I can normally use the same pad all day and once they get wet the inside congeals so you can easily tell when it's time to put in a new one. They have adhesive spots in you want to attach them to your bra but I find they stay put pretty well. Also, I'm normally always wearing a tank top and a shirt and I've never had a problem with them showing.