*** I have SEVERAL blog awards I need to get to and promise to do so this week!***
My bestfriend's baby's birthday party... It was a bit windy so Truitt was all snuggly warm under a blanket!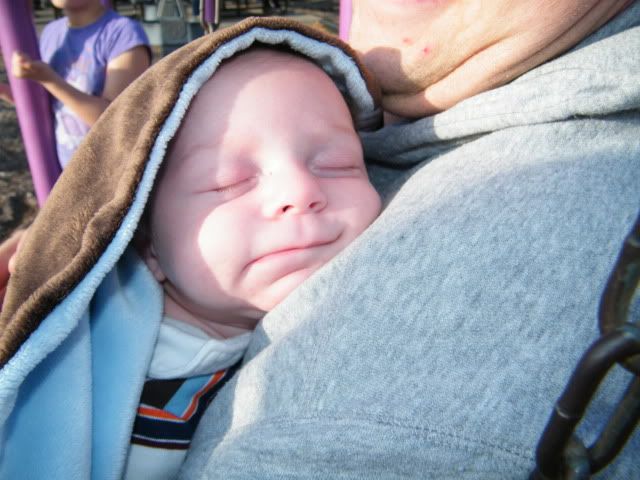 First Walmart Trip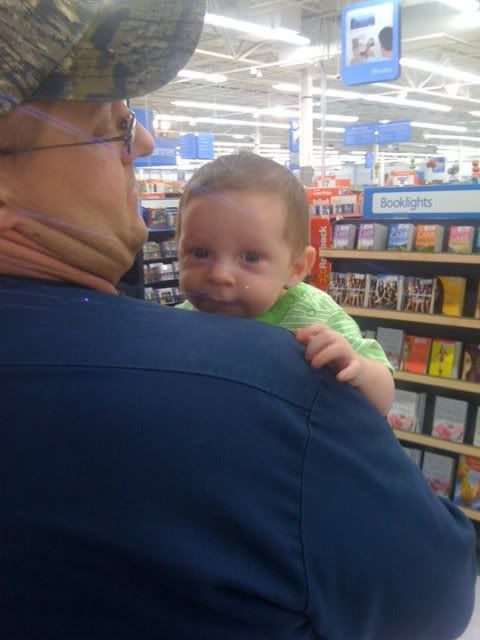 iPhone smiles! (and greasy hair faux-hawk)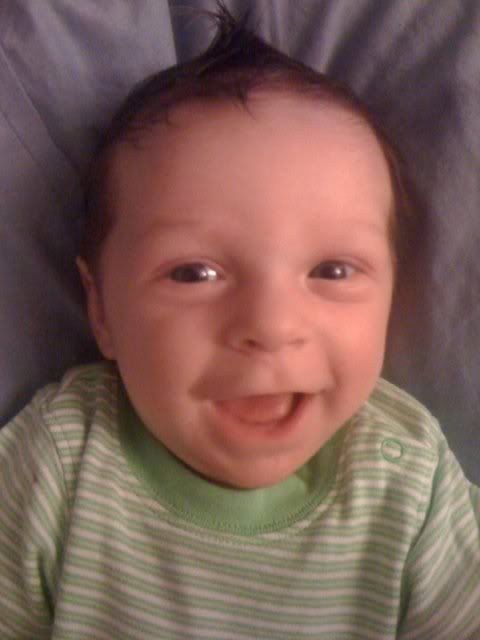 and he found his tounge :D
Enjoying time with his Nana-nana (great grandma)
And his Nana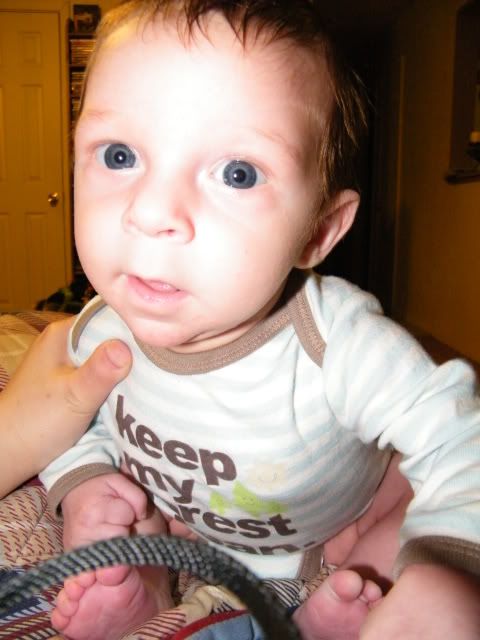 Loving the hooded towel
She was petting him with her tail--- he's not trying to nurse E, he was sleeping!
First time in overalls- that's our country boy!!!