Daddy reading Truitt his Valentine's Book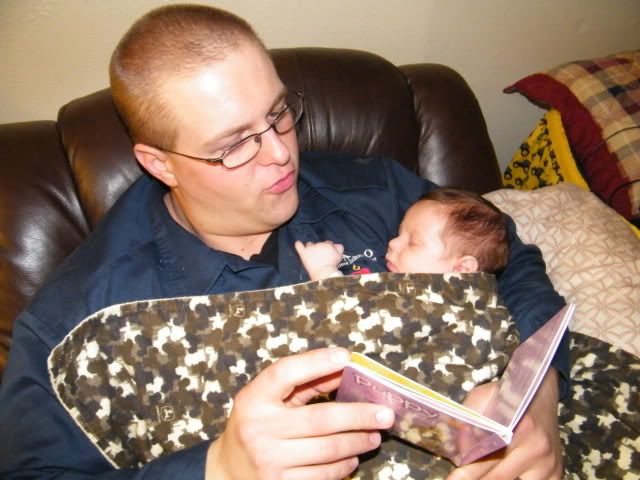 Valentines Shirt #3 and NOT happy about it!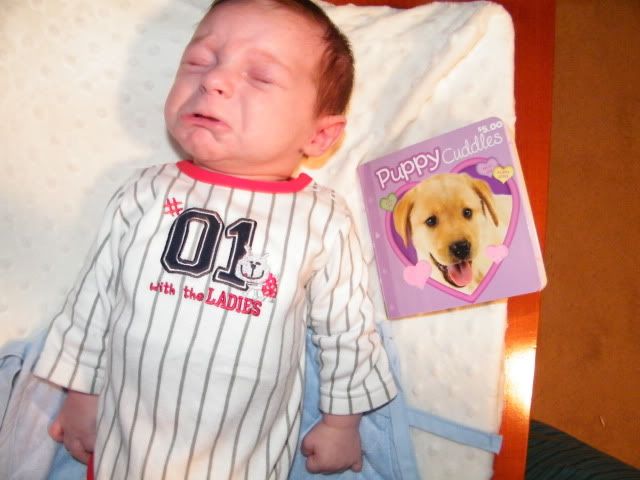 Tummy time
BIG BOY! (I weighed him on our home scale tonight and he was 12.2lbs!)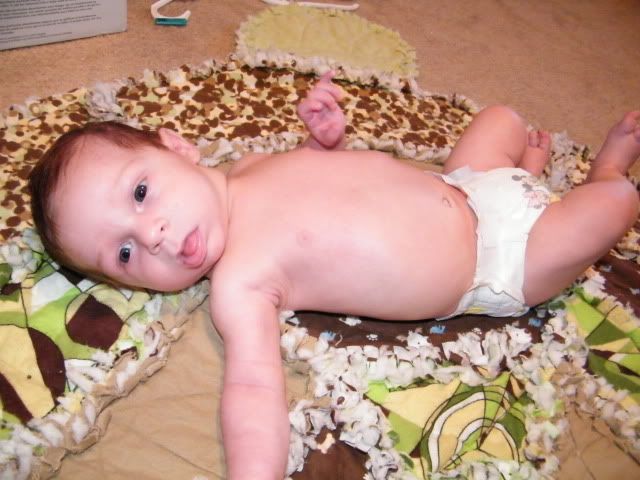 I always miss the best part of the smile by a few seconds!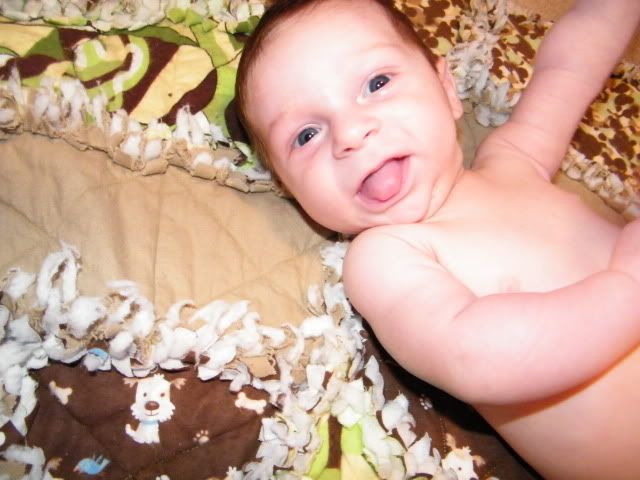 Meeting our friends' new dog!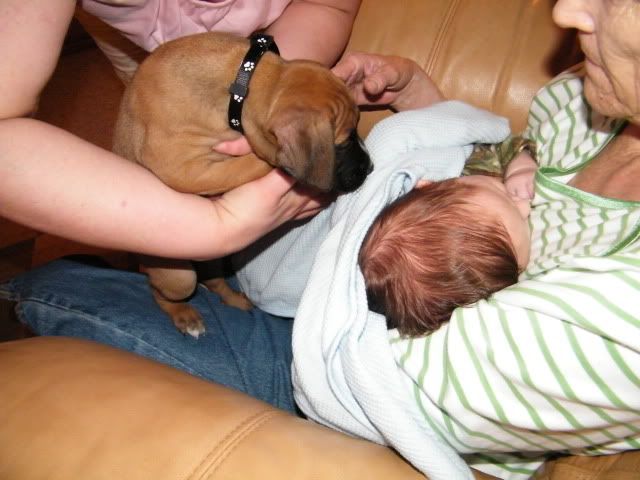 Too bad he got poop on the onesie before we went out!