Only the second day of being stuck in the house and Daddy is already bored and messing with the baby!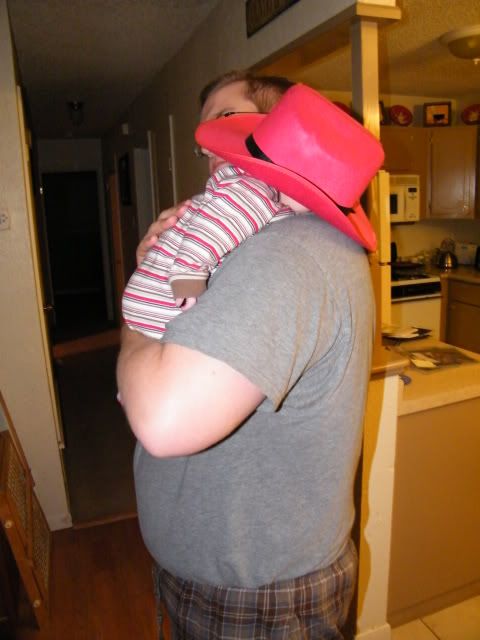 The first night we got about an inch of ICE and then about 2 or 3 inches of snow on top of that. Early Friday morning we were supposed to get a light dusting of snow and it turned into about 5 more inches! I thought we lived in Texas?!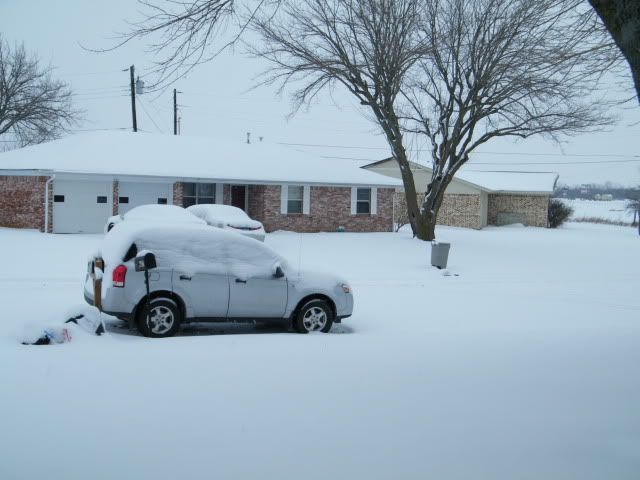 Cuddle time
I didn't get any pictures of Truitt in the powdery stuff because I had nothing warm enough to put him in. Saturday once everything started melting I went out shopping with my mom and found a snow suit on sale for $4 so we had to get it and snap a few pictures!
What is this stuff?!?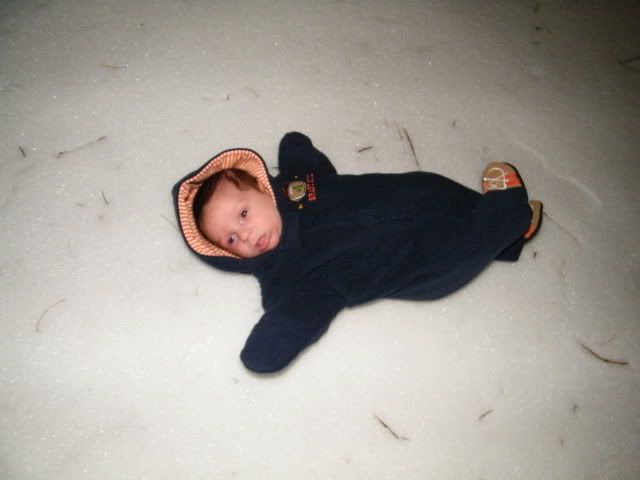 The brown spots on the pad are Flanders diaper cream- not poo or anything :) Old Navy 0-3 month is already almost too short!
Are you ready for some football?!?!?! Those aren't polka dots-they're tiny footballs! He was wearing it for 4 hours before I realized that!
It looks like he's throwing a football!