T's first snow day! We didn't have a snow suit for him seeing as we normally only get snow a couple of times a year so he stayed inside but Daddy celebrated by putting on his wool hat :)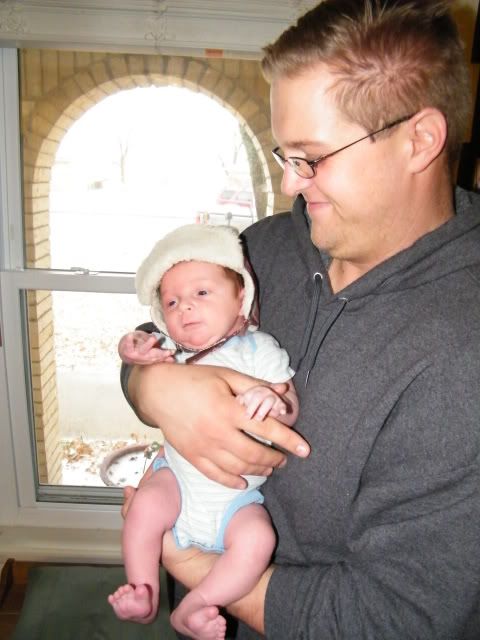 Meeting his cousin Zoey. "Get that stinkin' girl away from me!"
3week old big boy enjoying his play mat
This is what happens when you don't brush his hair after a bath.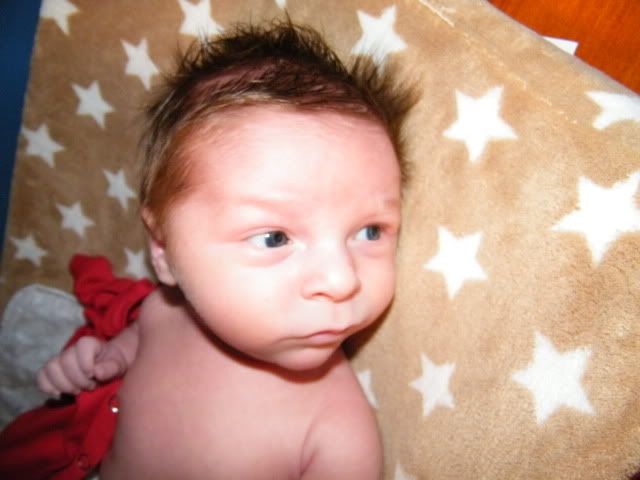 Handsome Boy!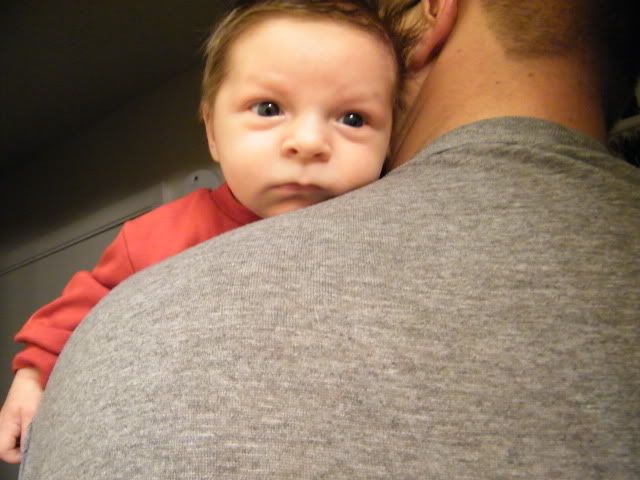 Crazy Eyes!!!!