I have THREE awards and promise to get around to them soon... but for now here are some more pictures!
Can you tell how much he likes his swing? I'm hoping it grows on him!
Enjoying his playmat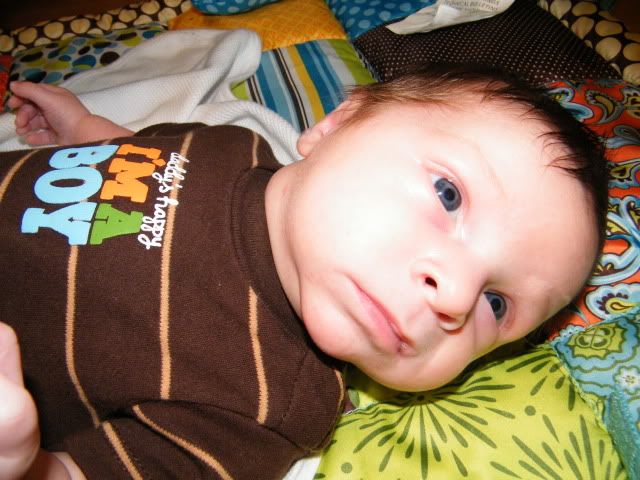 Dino Toes!!!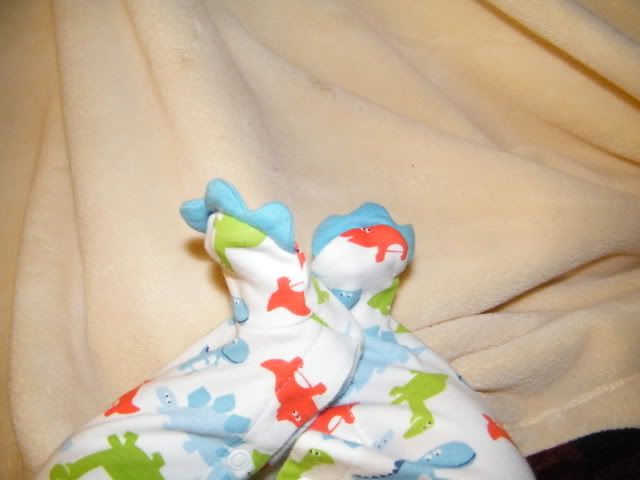 Bright Eyes :)
Playing with Daddy...
This is how much he likes his bottle of pumped milk...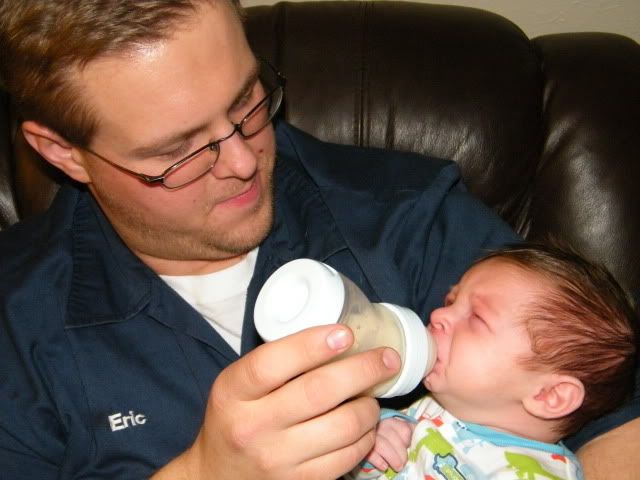 Superman Pose!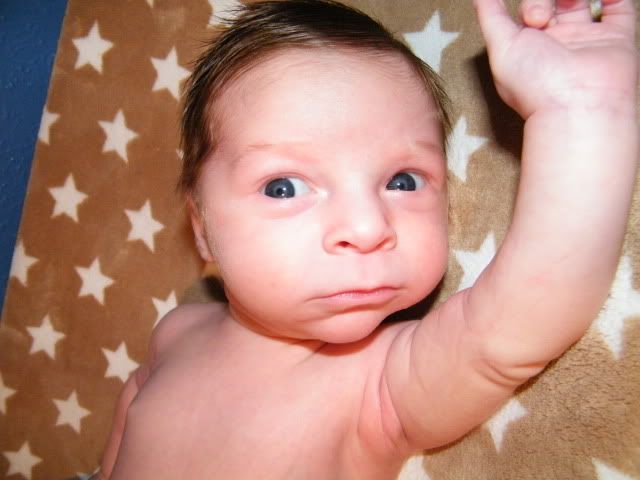 ADORABLE if I do say so myself!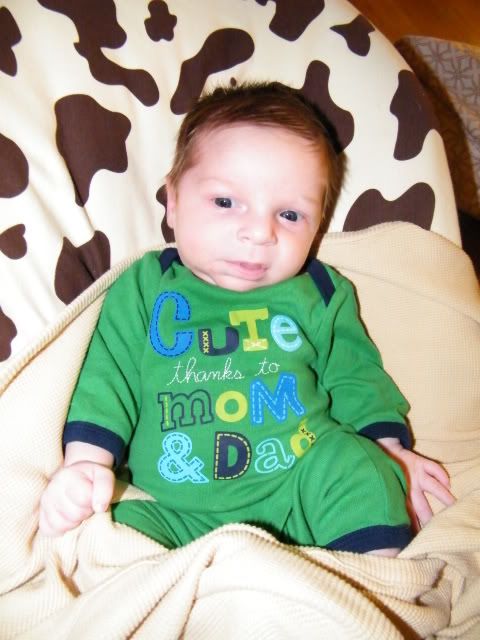 My little guy in his first 0-3month sized outfit. The newborn stuff is too short now :(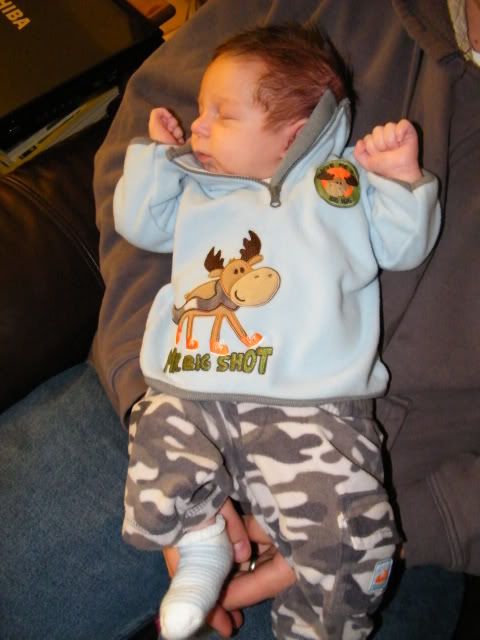 We have tried giving him a bottle and he will not take it. We are going to try again with me out of the house and try a few different bottles. I HATED dumping out my pumped milk after he wouldn't take it though. Now I've stored a few bags of just 1oz so that if he doesn't take it, it isn't that big of a deal. His fussing is getting a LITTLE better but it's still almost all of the time when he's awake but there are some sweet moments of cooing and being happy. Also, his rash is back. We weren't putting cream on it constantly once it cleared but I guess he's a baby that needs cream every change.