Our lives changed today at 2:22pm when our 9lb 12oz, 21in long baby boy came into this world.
I had a c-section because I quickly dilated to 9cm but never got past -2station. I cannot tell you how glad I am that we had this done especially now that we know his size.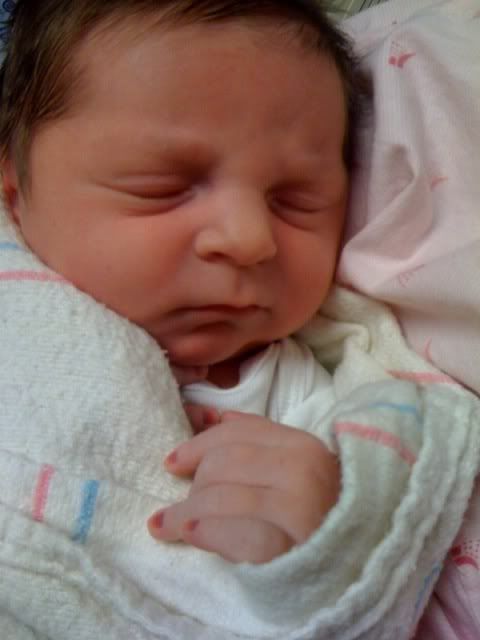 We are both doing great, he scored a 9 both times on his apgar and he is the most beautiful thing I have ever seen. I am very sore and exhausted. As soon as I got back to my room he latched on and nursed for AN HOUR and was still starving so we had to supplement a bottle in which he gulped down over an ounce. The nurse said I will probbably need to continue this until my milk comes in. Birth story to come soon.