Here is the progess since the last pictures! We still need to hang things on the wall, buy the changing pad for the table, fix the window treatment, and put everything from the shower away. Oh, and touch up the paint on the ceiling and baseboards but until then, ENJOY!
Touch ups
Starting the crib
Testing out the crib
Starting the dresser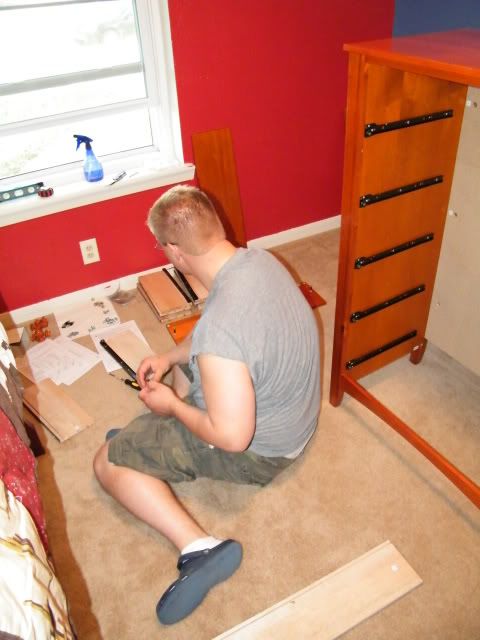 The "changing tower" which had a bagillion pieces!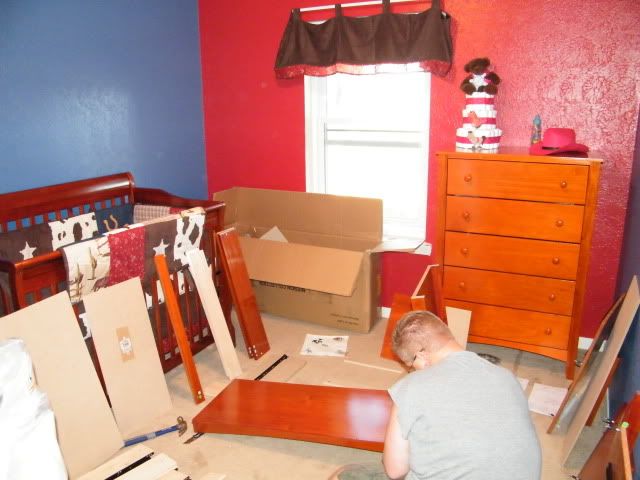 Here it is!!!