Absolutely amazing. I think we had 44 people (plus little kids) there and countless gifts. I honestly told E that we have to go back through everything so we can actually look and appreciate everything since we went so fast through all the gifts. It took AN HOUR to open everything! I think we only got two duplicates of outfits. We got a LOT of diapers (yay!!!), plenty of blankets, outfits, and lots of other stuff I can't really think of right now. Big item wise I think we got everything we NEED except for the big carseat that he'll need when he outgrows the infant carrier. We have the swing, pack and play, travel system with extra base, jumperoo, bouncer, play mat, bathtub... and much much more! We left everything at E's mom's house (where the shower was) and will go back to get it tomorrow. There will be another post with pictures of the goodies but here are some I HAD to share tonight!
The Invite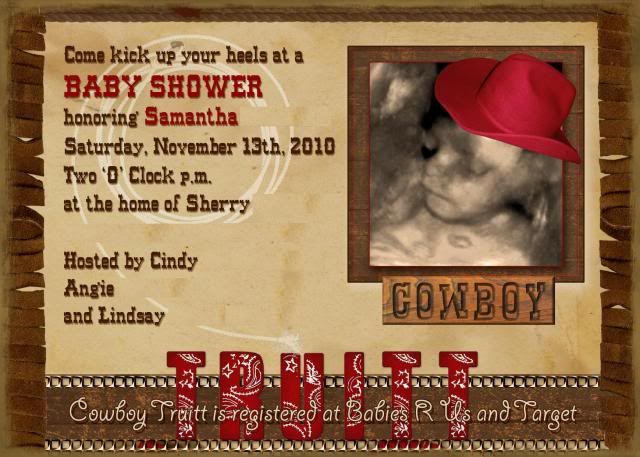 Diaper Cake
Cake
The Spread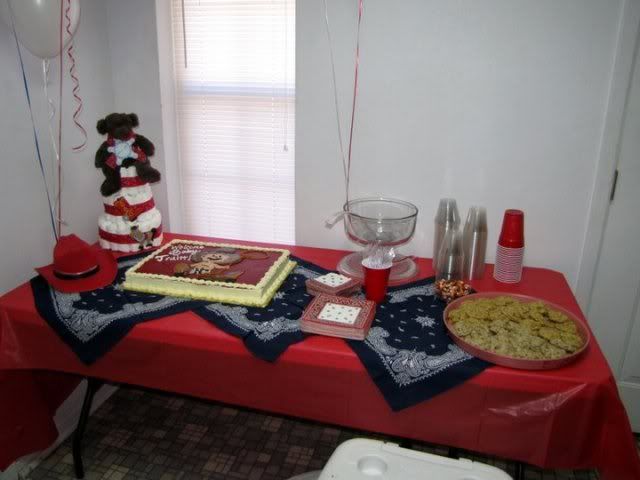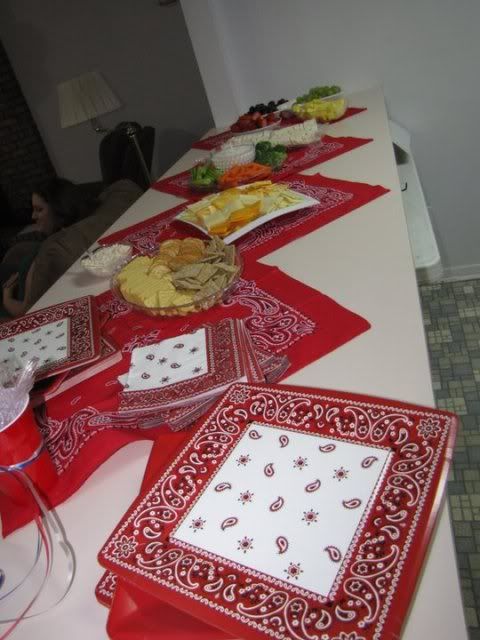 The Gifts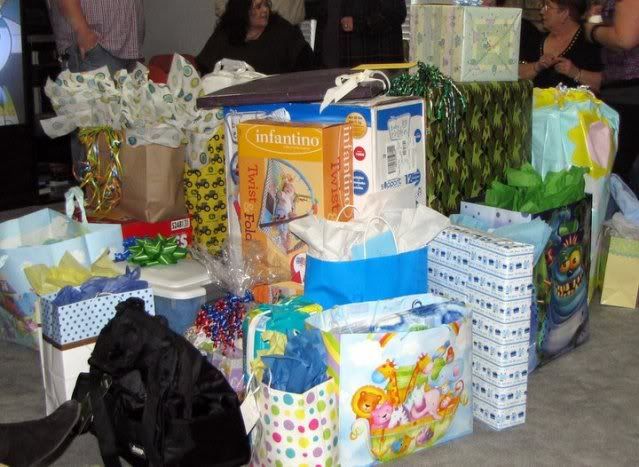 The girls who made it all happen!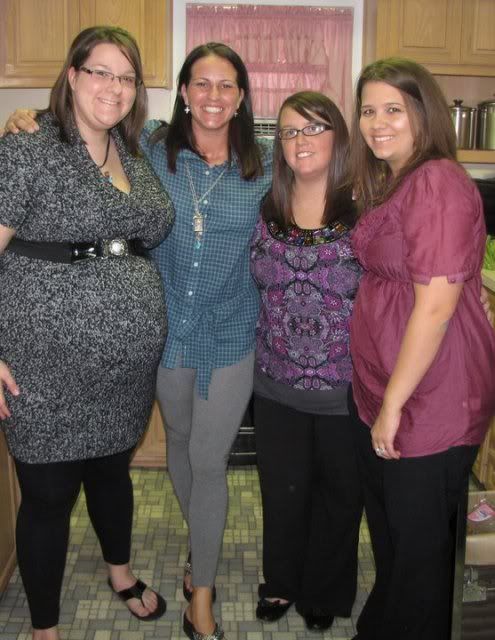 The picture that made me say "WHOA?!?! Is my belly really that big?!?!"