I cannot really put into words how amazing the ultrasound was today. Yes, I've seen him on the ultrasound screen before. Yes, I've heard his heartbeat. Yes, I've felt him move. Seeing his face today though gave this a whole new element and my eyes welled up the first time his little face showed up on the screen. It was such a wonderful experience and I recommend it to ANYONE!
We walked in and you aren't on a medical table-it's a bed with an actual mattress! E sat on a super comfy couch and my mom was in a big oversized chair and we all watched the ultrasound projected onto a big screen. The tech asked what our goal was and we told her to make sure it's a boy and to see what he looks like. As she put the gel on my belly she said she wanted to check his heartbeat first before checking to see boy or girl but then said "nevermind, he wants to show us he's a boy first!" Not only did we see his penis but we also got a scrotum shot and a full "turtle" view of the whole package. His heartbeat was great at 144 and while we got an amazing show, the little booger wouldn't get his hand out of his face. At one point he even had his FOOT IN HIS MOUTH! I am going to go through the video soon and get some still pictures off of it but until then here you go...
The first thing he showed us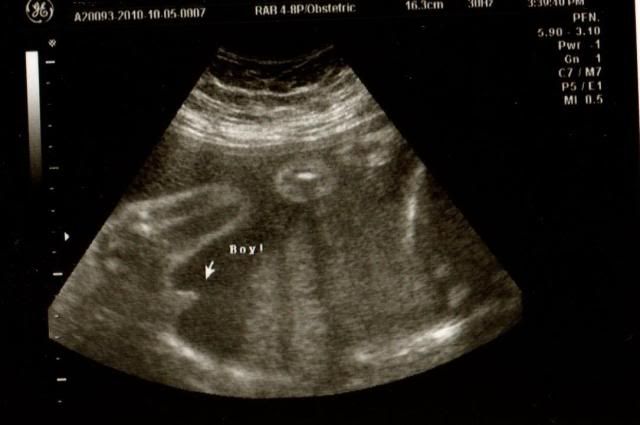 "Hey Dad! Look at my muscles!"
Profile shot- Left cheek. Black blob is where he was moving his hand around so much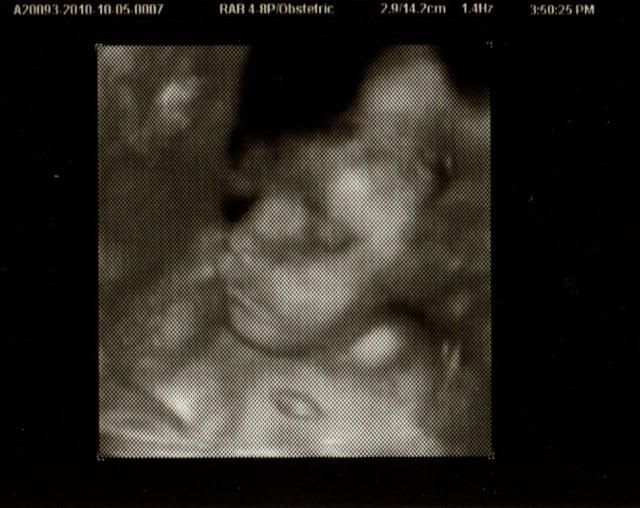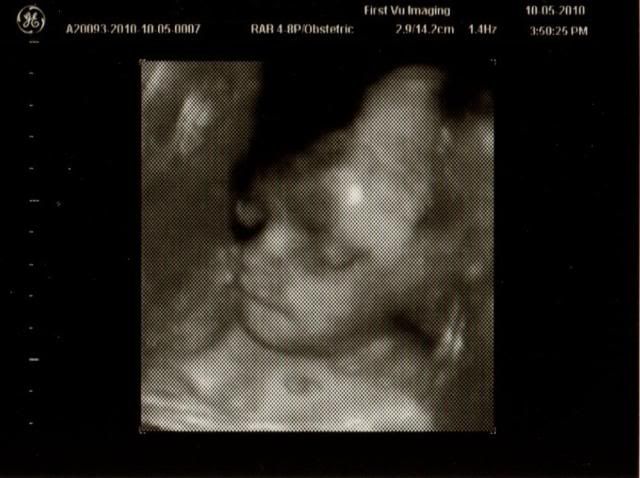 Profile shot- Right cheek with right hand on the side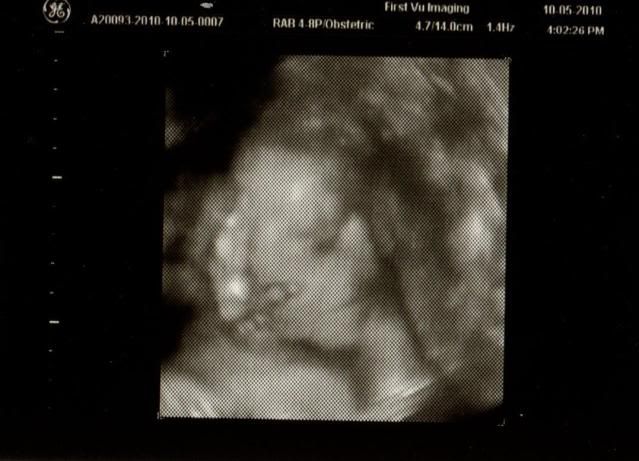 Sucking on that bottom lip!
Arm under his chin