So after all my going back and forth this morning I noticed on the JCPenney website that the free ship to store event ended today... it may have been a ploy to get me to buy today but I didn't want to chance it actually ending today so E told me to go ahead and order the furniture! It is in stock and should arrive at our local store in 4 to 7 business days!!!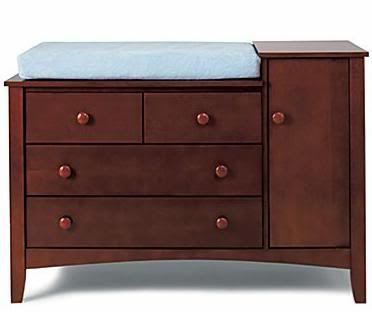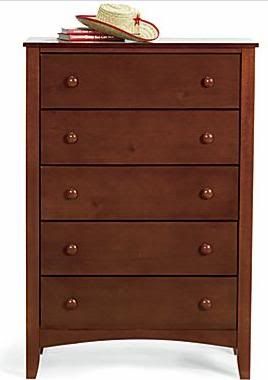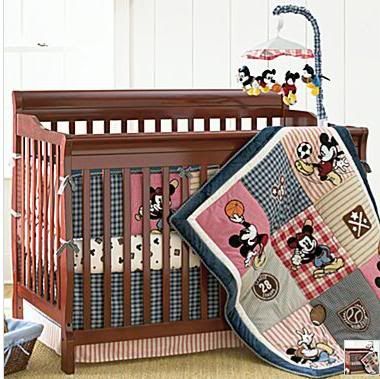 The furniture in the picture is "cherry" and we got "maple" for ours which is a light-medium colored wood that matches the rest of our house. Oh, and all three pieces AFTER tax came out to $746.92. I personally think that's an amazing price. Most cribs we were looking at in other places were $400 and another $300 for just a dresser.
When it comes in we will go to the store and open a box to make sure we like the color of the wood; if we do not we will exhange it then for the "espresso" color. As long as we like it, which I have a feeling we will, we will come home and match it next to the bedding and paint color and then leave it in the box until the room is painted to make sure we don't drip anything on it.
I AM SO EXCITED!