Sorry, the old tests are turning yellow but I am so excited. Lets just hope they call today with my blood results and they support this!
I am so glad it finally got so dark because it was my last test!
First test and this morning's test (which today's I don't even know if it is considered FMU because I woke up twice before to pee)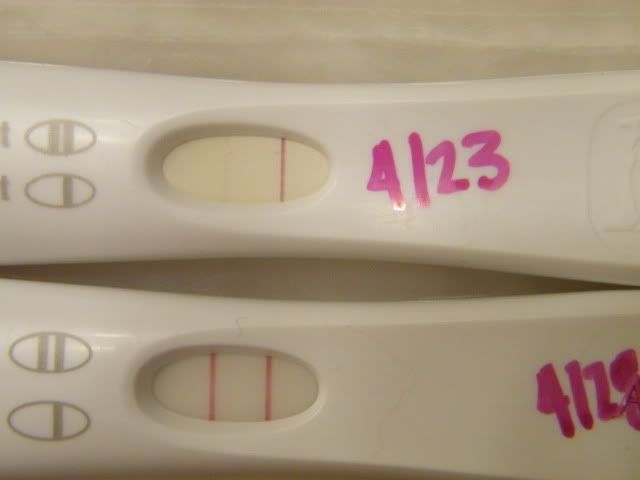 The progression!